How to Earn $100 a Day or More Writing and Posting Simple Classified Ads!
Work Just 1 - 2 Hours a Day and Earn a Full Time Income With This Simple System
You don't need a even need a website, a list, or expensive pay per click.
You can get started today, in just a few minutes and start building a list, selling products, and even make money today. It only takes about 1 - 2 hours to do each day and only 30 minutes a day to maintain.
From: Jinger Jarrett

Dear Friend,
You've probably seen those courses put out by the internet marketing gurus where they tell you that you only need to spend about $250 to start a business online. (That doesn't include the cost of their $1000 courses of course!)
The truth is, you don't need to spend that much money to start a business. In fact, with just this course, you can have your business up and running today in just about 2 hours, and start earning money online today.
Make $100+ Per Day Marketing With Free Classified Ads
The KMA Cash System is designed to help you start making money online today by writing and posting simple classified ads. I teach you everything you need to know about this system, including: where to post your ads, where and how to choose your products, and even how to create simple image ads that will get you big results. Free classifieds are the easiest and fastest way to start a business online, and the best part is that it is a system that anyone can understand and use. As I mentioned before, if you can read and follow instructions, and you can copy and paste, then you can start making money online today.
I created this product for people who want a simple business they can start to earn additional income from home without a lot of hassle or a lot of set up. This system is designed for those who want to supplement their current income while working a regular day job. It's also for those who want a business that doesn't take a lot of time, especially for busy people like Moms who need something they can do with only 15 minutes to spare. Once you get this system in place, it practically runs itself. All you have to do is check your ads to see which ones need to be renewed and then renew them. With just a few clicks, you've updated your ads, and you can get on with your day. It really is that simple.
Here's just a few of the convenient features included in this product:
No Website, List, or Expensive Pay Per Click - You don't need anything but this course. It's jammed packed with tips and strategies on how to get the most from your classified marketing. It's over two hours worth of video, and you'll learn everything you ever wanted to know about classified marketing.



No Technical Skills Required - If you can read and follow instructions, and you can copy and paste, that's all the skills you need. I show you start to finish everything you need to do, and I show you how to do it right.



No Hidden Costs or Expensive Tools and Memberships Involved - I provide everything you need to get the job done. From training on how to write ads, to ad writing software, everything you need is included. Just follow the system.



Delived to You on Convenient CD - This product will be shipped directly to your doorstep. Once you place your order, you're ready to go. You'll receive everything you need in just a few days. Don't want a disc? Then conveniently download everything directly from the site and get started today.



Unparalled Support - I'll answer any questions you have about the program. Need help? I'm here, and I believe in taking care of my customers. Think the package needs another video? Hey, I'll throw that in as a bonus!



Here's what included in this course: over 2 hours of video to teach you how to make $100+ a day from free classified ad sites:
Lesson 1 - Pick a topic. I'll show you how to pick a topic that will make you money. You won't waste your time on topics that don't sell. Get a winning topic right off the bat.



Lesson 2 - Pick a product. I'll show you how to pick products that sell. You'll even learn how to pick products from the Clickbank Marketplace, as well as where and how to pick products that will earn you commissions as soon as you make the sale. You sell today, you get paid today!



Lesson 3 - Create an ad. I'll show you the easiest way to write an ad, as well as how to create image ads. Image ads will help you get past those pesky filters at Craigslist that ghost your ads and prevent them from displaying on the site.



Lesson 4 - Post your ad. I'll show you the best places on the internet to post your ads, including Craigslist, Backpage, and several more. Don't waste your time trying to find the best classified ad sites to market on. All the work has already been done for you.



Lesson 5 - Create a squeeze page. I'll teach you how to create a squeeze page you can use to build a list. Building a list will help you recycle your traffic and make money sending out simple little emails to your list periodically. You don't even need any technical skills. If you can fill in the blanks, you can create a squeeze page.



Lesson 6 - Do keyword research. What's the point of writing great ads if they don't get indexed by the search engines? This will help you get additional traffic to your ads when your ads are optimized with the right keywords.



This package also includes two of my best classified ads ebooks, filled with tons of strategies, as well as the Killer Ad Bootcamp course, over 100 pages of information on how to write ads and sales letters that will get you traffic and sales. You'll also receive my free ad writing software. This free software will help you pop out killer ads in about five minutes!
$37.00
(Click here to find out how to save $10 now!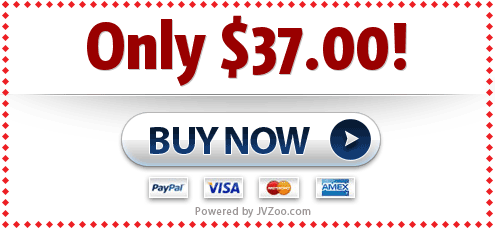 (It is available for immediate download. You may access it inside your JV Zoo member panel as well.)
The problem with most businesses on the internet today is that they're too complicated, or they require you to spend a lot of money you don't have. The truth is, most people aren't interested becoming millionaires. They're just interested in make a few extra dollars for the nice things in life or to just make ends meet.
Here's what you get when you buy today:
My six part video course. This includes all the information you need to implement the system.
My classified ebooks. I'll show you a simple system I use to promote my classifieds even more using US Free Ads. I'll also give you my best tips and strategies for promoting your offers and writing classified ads that sell!
And if that weren't enough, I've included the following bonuses to sweeten the deal:
Clickbank Cash - ($9.97 value) - This is an ebook I actually sell separately on my site, as well as on Amazon as a book. In this system, I show you how to make even more money from Clickbank. This is a six figure income system that could help you quit your day job and retire rich. It's only available for a limited time, so you better grab it while it's still available.
Killer Ad Bootcamp - ($97 value) - This ebook originally sold for $97, but you can get it today as part of the package. It's over 100 pages of information on writing ads and sales letters that will get you the traffic, clicks and sales, and it's yours today when you order this package.
This product comes with a complete 30 day money back guarantee.
If you're not satisfied for any reason, just return it, and I'll completely refund your money, minus shipping and handling.
If you want to make money starting now, in as little as a few hours, then grab this package now.
I could charge a whole more for this information because it's video, and video is considered to be a lot more valuable than ebooks. I won't.
I want to introduce you to my products and services, and so I'm making you an offer you don't want to refuse.
This is the easiest business on the planet to start and run, and this package includes everything you need to make money online, so get started now.
Look at it this way -- $37.00 is really a painless drop in the bucket to be able to get your hands on KMA Cash and start using it right away to improve your lifestyle!
You Really Can't Afford Not To Invest In
KMA Cash
It's easy to get started right away. Just click the order link below.
Yes Jinger, I Just Have To Have This Incredible Package! Count Me In Right Now!
It's Easy To Order...
Whether you want to make just a few hundred dollars a day to help you pay those extra bills, or you're looking for a way to make a full time income working just a couple of hours a day, you owe it to yourself to get started now.
You won't find a package anywhere on the planet for this price. I've included everything you need to start a business online in one convenient disc. The sooner you get started, the sooner you can make money online. It really is that easy!
If you can read and follow instructions, and you can copy and paste, you can make money in as little as a few hours.
Don't you owe it to yourself to try KMA Cash today?
Sincerely,
Jinger Jarrett
P.S. I've included Clickbank Cash as a bonus. Not sure how long that will last as I have limited it to 1000 sales. After that, this bonus will be removed, and I'm not sure I'll add another.
P.P.S Remember, you get a complete no questions asked 30 day money back guarantee. If you're dissatisfied for any reason, just return it, and I'll return your money minus the shipping and handling.